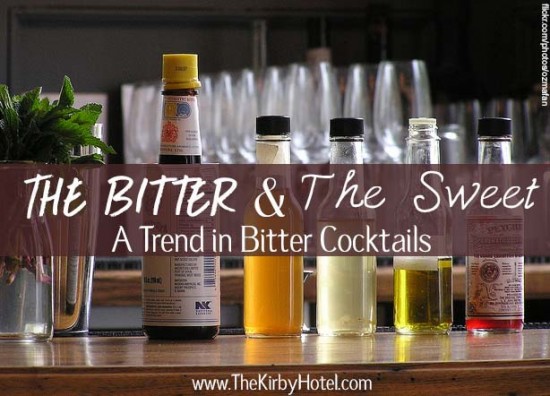 Craft beers have long been in the spotlight, but craft cocktails are just reaching the peak of their popularity.  Everywhere you turn, it seems there's a new upscale bar or restaurant offering a unique drink menu that highlights flavorful and somewhat obscure spirits.
And even within the craft cocktail movement, there are trends.  Drinks that incorporate bitters are currently having a major moment, and for good reason.  Read on to learn a bit more about bitters and a few of our favorite drink recipes.
A Bitter Background
Gone is the trend of sweet, light and fruity drinks, which serious mixologists may consider a bit pedestrian.  Adding a dash of bitters immediately elevates a cocktail, infusing it with the complex flavors derived from roots, aromatic herbs, fruits and barks.
There's a wide range of popular bitters on the market and, of course, many small batch brands as well.  Keep in mind that each one has a dramatically different flavor profile, so if you try one you don't love, be open to experimenting with others.
Here are a few of our personal recommendations:
Fernet Branca Amaro
Montenegro Amaro
Campari
Aperol
Peychaud's Bitters
Angostura Bitters
Regan's Orange Bitters No. 6
LilletI
If you're an amateur mixologist, you'll have fun inventing your own cocktails that use a bitter you like, but if you're new to the game, try one of these tried and true recipes:
Aperol Spritz
This is a favorite of happy hour sippers all over Italy – it's light and refreshing with a bitter citrus edge that keeps it interesting.  And it's the choice for a sunny afternoon on the porch.
3 parts Prosecco
2 parts Aperol
1 part soda water
Add ice cubes & orange slice
Enjoy!
Sazerac
A classic New Orleans concoction that's made a serious comeback, the Sazerac has been a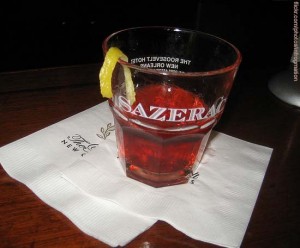 bitter-based cocktail since the late 1800s.  The recipe is just a touch fussy, but it's worth it be loyal to tradition.
Fill an Old-fashioned glass with ice to get it nice and frosty.
In another Old-fashioned glass, add a sugar cube and 3 drops Peychaud's Bitters and crush the sugar cube.
Add 1.5 ounces Sazerac Rye Whiskey to the glass with the sugar & Peychaud's.
Pour out the ice in the first glass and coat the glass with a bit of Herbsaint.
Pour the whiskey/bitters/sugar mix into the frosted glass and garnish with a lemon peel.
Enjoy!
Angostura Fizz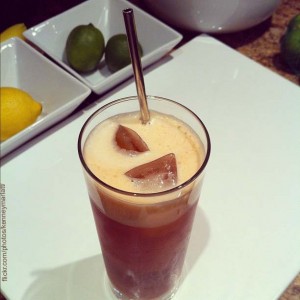 Here's one for the newcomers to bitters – it's a bit sweeter than most cocktails that include a bitter liquor, but it still has the unique flavor and an air of the backroom speakeasy.
1 ounce Angostura bitters
1 ounce fresh lime juice
¼ ounce simple syrup
¼ ounce grenadine
½ ounce cream
Shake all ingredients together along with an egg white until it's frothy.
Top off with seltzer water
Enjoy!
Head over to our Facebook page and let us know your favorite bitter liquor or bitter cocktail recipe!