Welcome to J. Paul's at the Kirby! J. Paul's is our own intimate restaurant and wine lounge, which merges tradition and modern style, boasting an ever-changing selection of new and old world wines by the glass, provocative wine flights, a thoughtful bottle list, artisanal spirits, craft cocktails and local beers and ciders.  Bringing SW Michigan's freshest farm ingredients into play, J. Paul's promises delicious and exciting global cuisine.  The perfect place for a private event or wedding, J. Paul's offers both indoor and outdoor dining.  Don't miss our special Mother's Day Brunch, Halloween Parade Dinner,  Thanksgiving Buffet Feast, NYE Celebration Dinner, or any of our wine or cooking tasting classes.  
We are open 7 nights during the summer season.  Our restaurant hours change during the off season so call ahead for a reservation.  Please call Mindy if you would like to make a reservation or inquire about a special event at 269-857-5472
Food and liquor may not be brought into the restaurant or common areas of the hotel.  This is not a BYOB restaurant.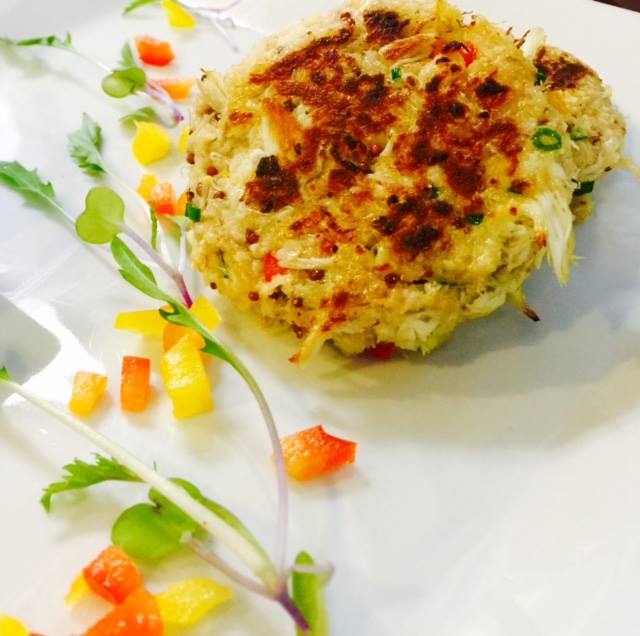 J Paul's Crab Cake
Sample Flight Menu: click on the photo