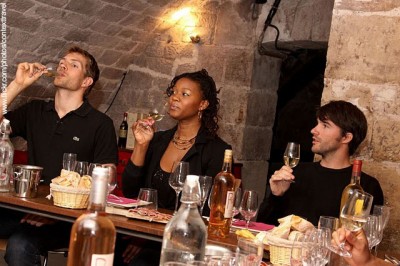 Yikes, the biggest holidays of them all is right around the corner.  You may well be ahead of the game and have all of your gifts already purchased.
But if you're anything like us, you still have some work to do! You could get your loved one yet another novelty coffee cup to add to their collection this holiday season. Or bring a fruit cake to the office's white elephant exchange, just like everyone else.
As adults, however, most of us have learned that a unique experience is more valuable than an object. A gift that allows your friends and family members to go out and try something new is a priceless memory they can't just put on a shelf – or worse yet, regift!
Don't know where to start? Here are a few ideas…
1.  Classes
Taking art lessons or learning how to play the piano isn't just an after school activity for children. There are all kinds of things to learn at every age, from karate to salsa dancing. During the holiday season, many places offer bulk class options at a discounted price. Find out what your loved one is interested in or has always wanted to learn and then check out your local recreation center, or support your local businesses.
2.  A stay-cation Itinerary
Traveling to a new location far away is great, but isn't something we always have the time or money to be able to do.  So, why not help a friend live like a tourist for a night or weekend in their own hometown?  The closest city or quaint town probably has a ton of hidden gems that they miss out on because they're too busy living in it every day.
Book a reservation in their name at a hotel during the off-season, when rates are at their lowest.  Include a calendar or list of fun things to do and must-see sights to take in while they're there.
3.  Beer or Wine Tasting
Do you know an alcoholic beverage connoisseur? Local breweries do special tasting events all the time, especially around the popular drinking day, New Year's Eve (hint, hint: that's only a week after all of December's major holidays!). There's a variety of ways to do this, from tours to tasting classes to in-house sessions with live music. It's a great way to treat someone to a laid-back night out with friends or a significant other.
4.  A Weekend at The Kirby
Nothing is more relaxing than waking up in a gorgeous and tranquil guest room inside of a historic mansion full of modern luxury? The Kirby can give your loved one a real experience to remember.  After they settle into their room, they'll be greeted by a delightful wine and cheese pairing – you can even let us know what they'll like and we'll come up with something that we know they'll love.
Then, it's up to them!  We'll give our personal recommendations for whatever they're in the mood for in the area – nature hikes, the beach, art galleries, wineries, craft breweries, fine dining, live music and so much more.  And, if they just feel like curling up with a book and some coffee or wine by the fire, that can be arranged too.
An added bonus to the gift of experiences: they don't have to do it alone! Buy for two – it's a great excuse to spend more time together or try something new with a pal or relative. They'll remember that much more than hgfvjust another necktie.