Just because the summer is over doesn't mean that your weekend getaways have to be.
In the colder seasons, it's easy to get ourselves into a blah routine that starts to feel more like a rut.  That's especially true as the days become shorter – we feel the bear-like instinct to hole up in our homes and wait till warmer temperatures prevail.
But this is a surefire way to get the blues.  If you want to keep your spirits up, it's key to plan trips that give you something to look forward to and activities that break up the monotony.
That's why we're offering some excellent specials that will make it even easier and more fun for you to escape to the tranquil beauty of Southwest Michigan.  Read all about them and let us know which one you'd like to take us up on!
Suzanne Vega 2nd Floor Special
Sat, November 22, 2014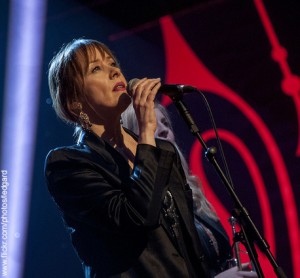 Biography Magazine calls the talented Suzanne Vega, "…one of the most brilliant songwriters of her generation," and we'd have to agree.    She debuted her folk-inspired songs in the early 1980s and had such hits as "Tom's Diner" and "Luka," which are still in rotation on many radio stations today.
Saugatuck is lucky enough to host Ms. Vega here for one night only.  She'll be playing the 400-seat Saugatuck Center for the Arts on Saturday, November 22, and fortunately for us, this beautiful and intimate venue is just a mile away from The Kirby.
For Suzanne fans, we're offering a $350 special that includes a one night stay in one of our gorgeous deluxe rooms, 2 tickets to the concert and a pre-concert hors d'oeuvres reception.  It's the perfect excuse to get away for a weekend and enjoy a relaxing night of music and fun.
Plus, if you decide to make a long weekend of it and come in on Friday, you'd also be able to get 50% off of your room on Sunday night.
Couples Retreat
The Month of November
We all know it's hard to find time for romance in our hectic everyday lives. So let The Kirby take care of that for you.  During the month of November, we're offering a
weekend full of romance.  For $650, you and your better half will enjoy a 2-night stay in one of our charming and luxurious deluxe rooms, a soothing couple's massage,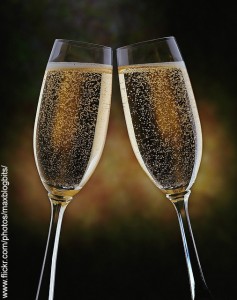 breakfast in bed and, as if that wasn't enough, a late-night treat of champagne and chocolate-covered strawberries.
Ring in the New Year at The Kirby
December 31 – January 1
Tired of the same ol' New Year's Eve party?  Shake things up and spend this year with us.  $650 includes two nights in the hotel as well as a fabulous New Year's Eve dinner and wine pairing and a New Year's Day brunch to get your 2015 started off deliciously.  If what you're looking for this year is indulgence and relaxation, this is the perfect way to spend the holiday.
Take Over the Kirby!
Are you really ever too old for sleepovers with your best friends? We say definitely not!  That's why we're offering our guests the chance to take over The Kirby for a night or weekend – if you and your favorite people rent 6 rooms, the 7th is complimentary.  This is an ideal set-up for that friend or family reunion you've been talking about forever.
Surely one of these great deals set you daydreaming of a mini escape from work and chores.  Consult your significant other, your best friends or family members and then give us a call so we can secure your spot!