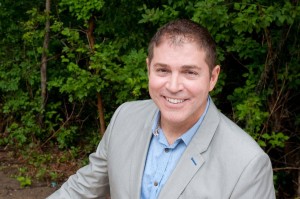 Jay Paul Deratany is an award-winning Chicago-based attorney, human rights activist, play and screenwriter, and film producer. He has won numerous awards, including Top Illinois Lawyer from 2007 – 2014, and has been nominated for a GLAAD award for his play "Haram Iran." After the completion of his first film titled "Saugatuck Cures," Jay Paul bought the Kirby with hopes of transforming it into a boutique hotel and wine bar. He had stayed at The Kirby House years ago and fell in love with the stately architecture. Visiting the area for 20 years and owning a home on the hill for the past 10, Jay Paul has heard many stories of locals being born there, getting married, finding love in the home. He was drawn to the magic that Kirby creates and was inspired to rehabbing it and bringing back its glory.
---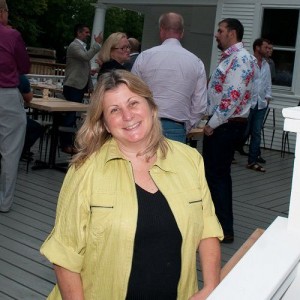 Born and raised in Chicago, Mindy Trafman has been in the restaurant industry for 30 years. With a dozen years of experience in Rich Melman's Lettuce Entertain You Enterprises, Mindy has opened and operated some of the nation's most popular restaurants. Lured away by rock and roll caterer Debra Sharpe of The Goddess Rocks, Mindy was thrown into the tumultuous world of backstage catering with clients such as the Rolling Stones and Pavarotti and then went on to open the highly acclaimed con fusion restaurant and Cru Cafe and Wine Bar.  While opening the wine bar, Mindy developed a deep love for wine and travel and advanced her studies, sharing her passion with all and teaching classes at Chicago's Loyola University. As beverage director of The Blackstone Hotel and Mercat a la Planxa, pairing wine and craft cocktails with Iron Chef Jose Garces' modern Mediterranean cuisine, Mindy's enthusiasm for tapas, small plates, wine pairings, specialty cheeses and charcuteries burst and today she is looking forward to sharing these passions  with you at J. Paul's.
---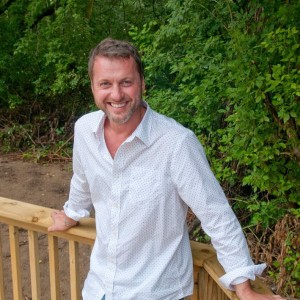 Artist Raven Toney crafts furniture entirely from salvaged wood, with styles ranging from rustic to mid-century modern. A native of Cleveland, Ohio, who grew up in Big Ugly, West Virginia, Raven has called many places home, including New York City, Los Angeles and Charleston. He has exhibited his work from Cleveland to Madison Avenue in New York City and from Charleston to Knoxville and Nashville, Tennessee. Raven returned home to Cleveland in 2011 and will open Raven's Nest Gallery  in the Ohio City district, home of the century-old West Side Market. He continues to design and make custom furniture pieces for residential and commercial clients, including restaurants, offices, and retail businesses. View Raven's art at http://www.RavenToney.com.
---
 
Growing up in the deep south of the Mississippi Delta, Jeff Arnold learned to appreciate good design as his family encouraged him to develop his own personal style.  He received his design degree from Delta State University in Cleveland, MS.  Whether it is furniture, art or a well-appointed dining table, Jeff has learned the value of all things excellent.  With a spanning career of 20 years, Jeff specializes in both residential and commercial interiors and has earned the reputation for an exceptional eye for design and a deep commitment to personal service.  His work has been seen in leading publications and his client list includes many celebrities.  Drawing from both contemporary and classical reference, Jeff brings his style to The Kirby.  jeffarnolddesign@yahoo.com.