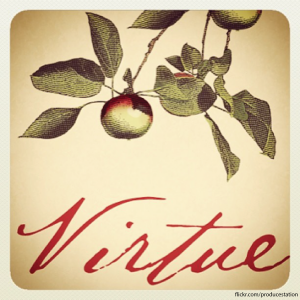 The fall is a time when the hot and sticky summer comes to end, and cool wind blows through the air as leaves start to change color.
We swap out our breezy summer clothes for cozy sweaters and start getting a hankering for fireplaces and soup.
And we also say goodbye to our sweet, refreshing cocktails in favor of wines, beers and drinks that bring to mind the harvest and the brisk air of autumn.
Here, we present a few of our picks for delicious drinks that are just right for the season.
Virtue Cider
Virtue is craft cider beer made right here in the mitten, or as others would say, Michigan. The brewery teams up with local farmers to gather the best, organic heirloom apples in the Midwest. The founder, Gregory Hall, was the brewmaster of Goose Island before founding Virtue, so he's a master brewer with an extensive knowledge of international beers.
Hall takes pride in creating a variety of several hand-crafted cider brews that all have their own unique character and flavor profiles. The best part is that their brewery and the orchards they work with are all right here in Southwest Michigan, so when you enjoy this craft brew, you're also supporting several wonderful local businesses.
Craft Vermouths
Vya Sweet: Based out of Madera, California this is a dark brown vermouth with cedar, orange and licorice tones. It is surely sweet, but also has a little bit of bitterness. It is picture-perfect for a classic Manhattan with a sweet and spicy fall edge that will make you want to curl up by the fire and/or kick around leaves in your backyard.
Imbue Bittersweet: This handcrafted vermouth comes from Portland, Oregon and has strong floral elements. And though it's brilliant in a martini, it's just as delicious poured over some ice and enjoyed when you come in from a brisk afternoon spent picking out the perfect pumpkin.
Wine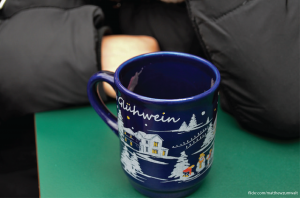 Gluhwein: This spiced mulled wine reminiscent of Germany at Christmastime is a comforting warm drink made of heated red wine and spiced with cinnamon, cloves, citrus, and sugar. If you want to take it up a notch or need a quicker and stronger warming effect, add a shot of rum and start singing Christmas carols early.
Beaujolais Nouveau – Made from the fruity French gamay grapes, Beaujolais is a light, bright and juicy red that is often drunk chilled. It's the perfect transition between the light white wines of summer and the heavier reds of winter. And because it's a young wine that's meant to be enjoyed young, it's the perfect thing to stock up on for Thanksgiving or a fall shindig because you won't need to think about stashing any away for aging.
Rosso di Montalcino- Wines made in the gorgeous Montalcino region of Italy are world famous for their excellency…and their price. The Brunello versions are the priciest, so a Rosso is a slightly more affordable version made with younger grapes and aged less. Price aside, it's deliciously juicy red with flavors of sour cherry and licorice, and it pairs very well with those hearty fall meals.
Craft Beers
Founder's Brewing Co. Harvest Ale: This American IPA from Michigan brewery, Founder's, is a hoppy, hay-colored beer that's rich in flavor but still light and fruity. It's the ideal brew to enjoy while watching the game or getting mesmerized by a bonfire on a chilly evening.
Bell's Best Brown: For those who like a slightly darker beer to accompany the cooler temps, look to Michigan's own Bell's for their to-the-point malty ale with cocoa and toffee undertones. It's bodied without being too heavy and is just the thing to drink while you work on your weird DIY Halloween costume.
So, with football season in full swing and Thanksgiving just around the corner, we're all ready to embrace the new season. But if you're slightly less enthused about the end of summer, then these satisfying beverages will help you get into the proper autumn state of mind.