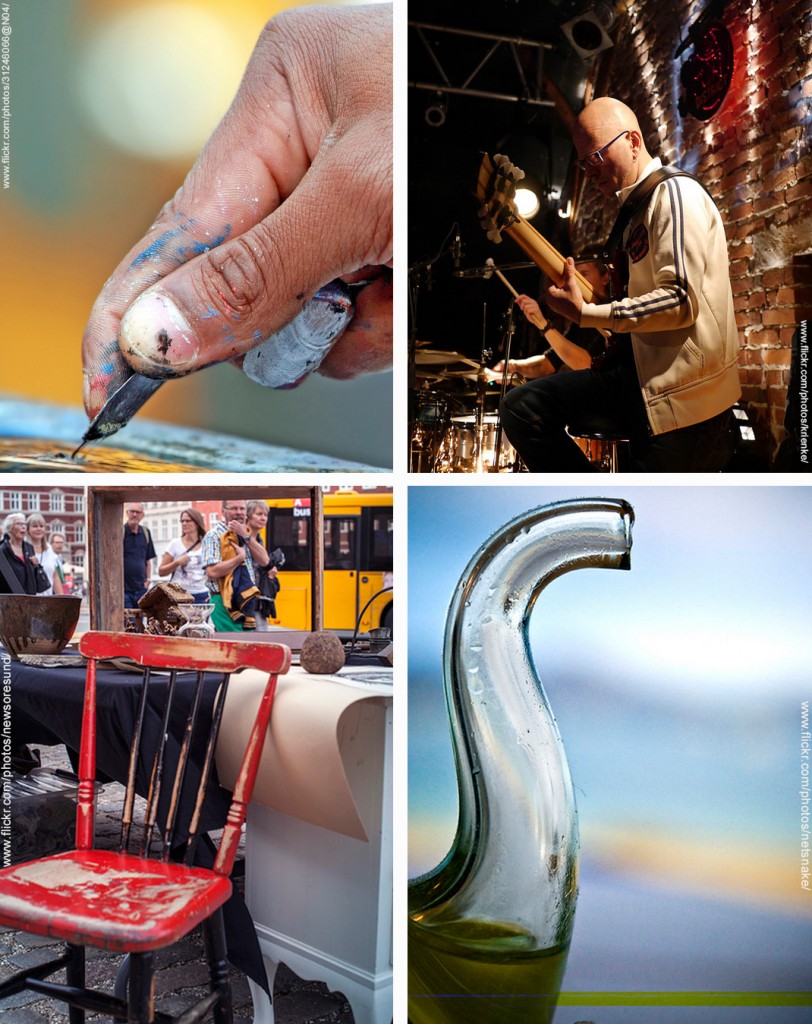 Spring has sprung on Michigan's art coast, and there's something inspiring about the warm weather and bright colors. Your inner artist is just itching to break through with the new season.
The moment you step foot in Saugatuck-Douglas, art consumes you.
The town boasts so many outlets for creativity, that every creative visitor can find something that suits them.  If you're searching for this perfect place to let your inner artist loose on your visit, the options may overwhelm you. But never fear!  Whether you're an expert painter or just looking to get those creative juices flowing, Saugatuck-Douglas has something for you.
Here are just six of many ways to channel your inner artist in the Mitten's art center.
1.  Sat, May 23: Live Music at Petter Wine Gallery
Bring out your inner wine connoisseur and listen to live music at the Petter Wine Gallery. Local musicians accompany the gallery's artisan wines in the tasting room from 6-8:30 p.m. Stop by for the local tastes, sounds, and vibes.
2.  Wed, May 27: Wine Art Workshop
If you want to channel a love for wine into artistic décor, go to the Petter Wine Gallery from 6-8 p.m. At the gallery's workshop, you'll craft wine-themed art using corks, vines, glassware, bottles, and more.
3.  Sun, May 31: Allegan Antique Market
Do you have an eye for finding art in something old? The Allegan Antique Market, every last Sunday of the month from April through September, is your gold mine. For a $4 admission fee, you can browse Michigan's largest antique show. The market features 400 dealers across every category of antiques and collectibles. The Allegan Antique Market runs 8 a.m. to 4 p.m.
4.  Express Yourself Art Barn
Want to do something hands-on? Regardless of your perceived artistic abilities, spend an hour, or a day, at the Express Yourself Art Barn. This unconventional studio, once a peach farm, now offers a space for imagination and creation. You can choose any project, including painting ceramic, silk, glass, and wood, mosaics or glass fusing, beading and jewelry making, or pottery.
5.  The Olive Mill
If your artistry is more at home in the kitchen, head to The Olive Mill on Culver Street to enjoy the European tradition of oil and vinegar sampling. You can taste an array of the finest artisan Extra Virgin Olive Oils and Balsamic Vinegars to add a worldly flare to your cooking.
6.  Singapore Bank Bookstore
For the more literary artist, make your way to Saugatuck's independent used bookstore. The shop's name comes from the building's former life as the bank of Singapore, Michigan. The unique décor and homey feel give book browsers and readers the perfect place to feed their literature craving.
Whatever your artistic preference, Saugatuck-Douglas has something for you. Take advantage of one or all of its many opportunities to set that inner artist free. For your next trip, get creative on the art coast of Michigan.