Summer is a time where people usually lean towards the second part of the phrase, "work hard, play hard." We might cut out of work a bit early, linger a little longer on the porch and add a little extra wine to our glass.
So, in honor of the season of relaxation, we're sharing some of our favorite unique cocktails that help you to add a bit of fun to your summer celebrations.
For this selection, we focused on the 3 patron liquors of summer: Tequila, Vodka and Rum.
Margarita: Legend has it that this classic drink was created for Ziegfeld dancer Majorie King, who was allergic to all alcohols besides tequila. Now it's known as a happy hour standby the world over. This classic cocktail consists of 3 ounces of tequila, 1 teaspoon triple sec, and 2 ounces of freshly squeezed lime juice. It's usually served with salt, on the rocks, with crushed ice, or no ice at all. But in the summer, we can't help but want to throw it in the blender for a frozen treat.
El Diablo: This delightfully sinful-sounding beverage is perfect for tequila lovers who don't want a drink that is too strong. We love it because it features the delicious crème de cassis, a French black currant liquor that makes any drink feel extra special. The drink calls for ½ ounce lime juice, 1.5 ounces of tequila, ½ ounce crème de cassis, and 2 ounces of ginger ale or ginger beer.
Vodka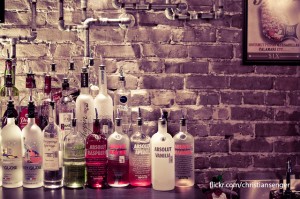 Vesper: This drink was invented in 1953 by none other than 007 himself. We quote Bond from Casino Royale, "Just a moment. Three measures of Gordon's, one of vodka, half a measure of Kina Lillet. Shake it very well until it's ice-cold, then add a large thin slice of lemon peel. Got it?" 
Coco Pomegranate: Utilizing a couple of trendy and delicious ingredients, this refreshing summer drink is perfect for a sunset happy hour…and it comes loaded with natural electrolytes! Just combine one part vodka, 2 parts coconut water and 1 part pomegranate juice for a pleasantly pink treat that isn't too sweet.
Rum
Painkiller: This deceptively delicious drink was born in the British Virgin Islands and tastes like a Caribbean sunset in a glass. The name refers to the fact that after a couple, any and all unpleasant feelings fade away. Mix one up by combining 2 ounces dark rum, 4 ounces pineapple juice, 1 ounce orange juice, 1 ounce cream of coconut and finish off with a sprinkle of nutmeg, an orange slice and a maraschino cherry.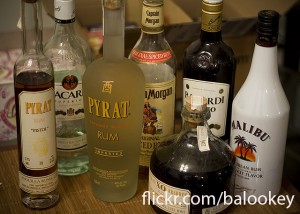 Caipirinha: In honor of the World Cup in Brazil, we chose this Brazilian take on the Mojito. It's light, refreshing and will add some cool international flavor to your drink repertoire. The key ingredient is Cachaca, a Brazilian liquor very similar to rum. In a glass, crush up ¼ of a lime and a teaspoon of sugar. Then just add 2.5 ounces of Cachaca and crushed ice. Simple and wonderful.
Summer is one of the best times to experiment with fun new drinks. Of course we always welcome you to come down to the Kirby to try some of our special offerings, but when you're at home this summer, try one of these blends and let us know how it turns out!