Welcome to the second installment of our 3-part blog series on how to spend an idyllic weekend in Saugatuck. We've thought long and hard about our favorite homegrown attractions and what we'd do if we only had a few days to spend in this lovely Michigan haven.
Day 1 was all about getting you acquainted with the area and easing you into the vacation mindset, but by the end of Day 2 you'll be feeling like a true Saugatuck local.
There's much to do today, so we chose a casual, quick place to grab an amazing coffee and some house-made pastries. These folks are dead-serious about quality java, so feel free to consult the barista about what to order. We recommend grabbing some joe, a few of the day's best-looking baked goods and posting up in the pretty little garden out back for a chilled out morning.
Sailing with Seasun Sailing Charters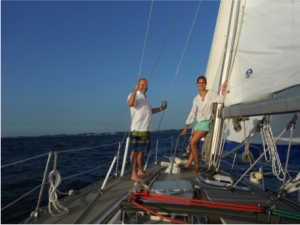 If you're not taking advantage of the beautiful coast every day you're in Saugatuck, you're doing it wrong. If you had enough of the beach on your first day, a few hours on a sail boat is a great way to enjoy the water on Day 2. There are several great sailing charters in the area, but we like Seasun – Captain Bill is a serious sailing pro and has extensive knowledge of the area. Trips last about 3 hours, so we suggest bringing along some sandwiches and enjoying a casual lunch aboard while you enjoy the open waters.
 Express Yourself Art Barn
The Saugatuck area is known for its art – over the years it's become a major haven for artists who want to create in a beautiful, peaceful place. So, while you're here, why not get in the game and channel your creativity? The Express Yourself Art Barn is the perfect place to play studio artist for the day. Visitors pay an $8 studio fee and have the choice of several kinds of projects: mosaics, glass, jewelry, pottery, or painting. Enjoy the breezes coming in the wide open doors of the barn, the fun songs playing on the old juke box and tune out the rest of the world. You can take your art piece with you or have them ship it to you later – whatever you make will be a perfect reminder of your perfect weekend away.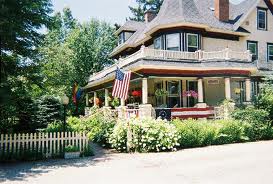 We don't want to toot our own horn here, but we just happen to be one of the best places for dinner in the Saugatuck-Douglas area. We offer great a creative selection of cheeses and charcuteries, delicious appetizers, small plates as well as thoughtful wine & food pairings. But that's not all – our gourmet pizzas and sinfully decadent desserts are so good that you might not want to eat at any other restaurants during your stay. We suggest trying a glass of Sicily's Tami Nero d'Avola with our amazing lamb chops. The tastes combine perfectly and really build on one another's strengths.
If you have any energy left after your long day, you should grab a craft beer at this local brewery. They're actually the only Michigan brewery that lets visitors try their hand at the brewing process – you can make up your own brew, which will be ready to be picked up in a few weeks (great excuse for a return visit). If you're not looking to become a brew master, you'll be perfectly happy to try their best sellers in a beer flight. If you find a favorite, you can even pick up a six-pack to go.
We hope the Day 2 itinerary gave you some fun ideas for your upcoming visit. Please feel free to reach out if you have any specific questions about any of our recommendations or any other activities you'd like to try during your stay with us – we l ove helping our visitors make their trips as memorable and enjoyable as possible!